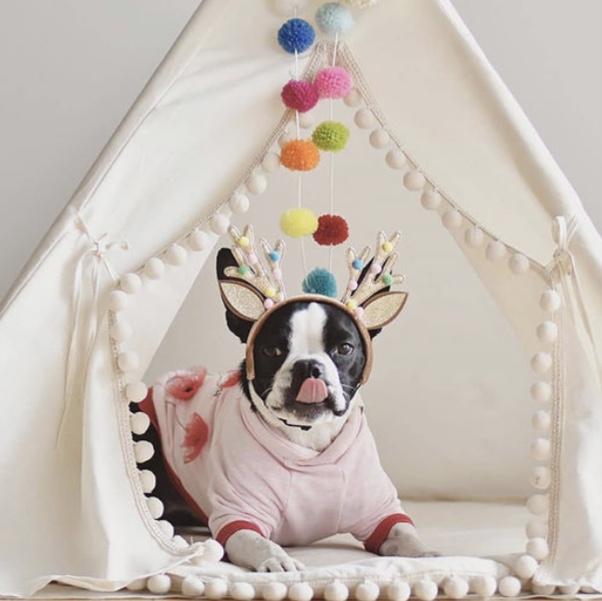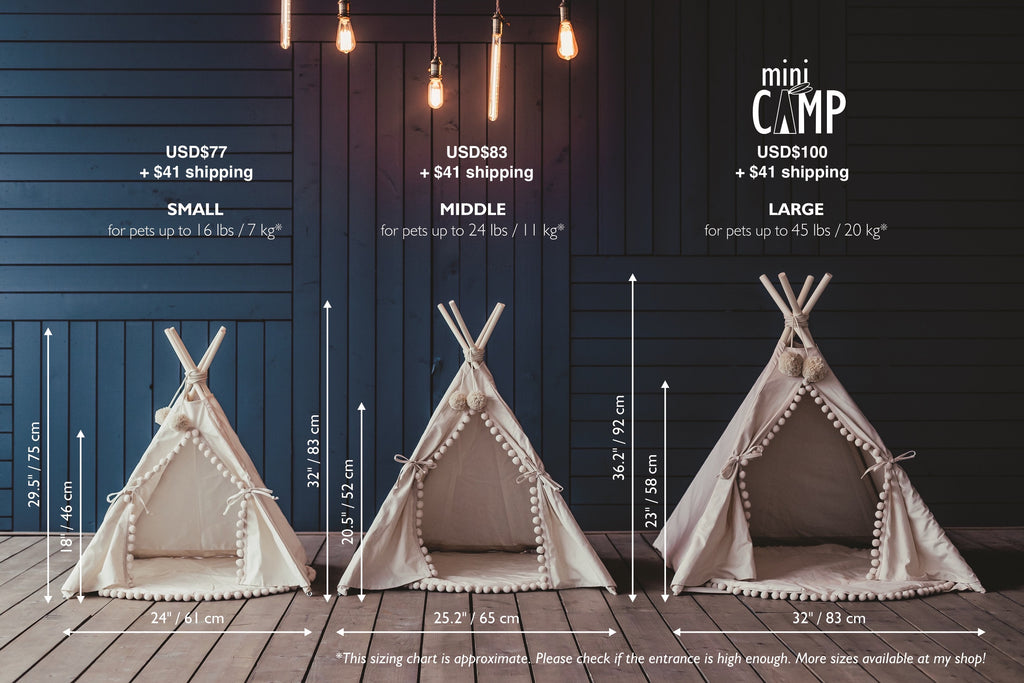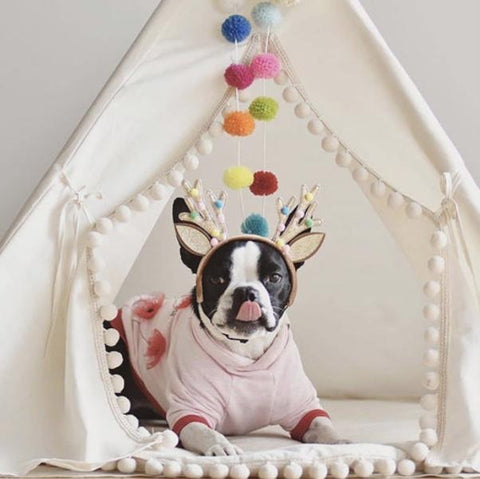 An adorable addition to any pet room!
Description
Our Mini Camp Teepee has four walls and an entrance, decorated with pompom trim. It is equipped with natural wood vertical and horizontal poles. It ensures that the teepee is standing still at all times. Dog bed comes with a soft double sided pompom mat.
THE FINEST QUALITY MATERIALS - Made from unbleached natural canvas: 100% ECOTEX certified cotton. Poles are made from Eco-friendly white Aspen.
RIGID FRAME - Our pet teepee comes with a strong support framework to ensure that it stands still at all times!
SMALL, MEDIUM, LARGE sizes available - Check description below for dimensions.
EARTH FRIENDLY PACKAGING - Most of the package contains recycled materials and is fully recyclable again.
LISTING INCLUDES - Pet teepee fabric, two layered pad, vertical and supportive poles, rope and two decorative pompoms on top & print assembling instruction.
Teepee comes pre-assembled so it's easy to finish following instructions.
Color: beige.
Sizing
(Please see pictures for the dimensions)
SMALL Height 29.5" / 75cm. Entrance height 18" / 46cm. Side wall bottom 24" / 61cm. Poles 35" / 90cm
MEDIUM Height 32" / 83cm. Entrance height 20.5" / 52cm. Side wall bottom 25.2" / 65cm. Poles 39.37" / 100cm.
LARGE Height 36.2" / 92cm. Entrance height 23" / 58cm. Side wall bottom 32" / 83cm. Poles 44" / 112cm.
GET AN INSTANT 15% OFF FOR YOUR PURCHASE!
Just sign up to our Newsletter at our Home page.