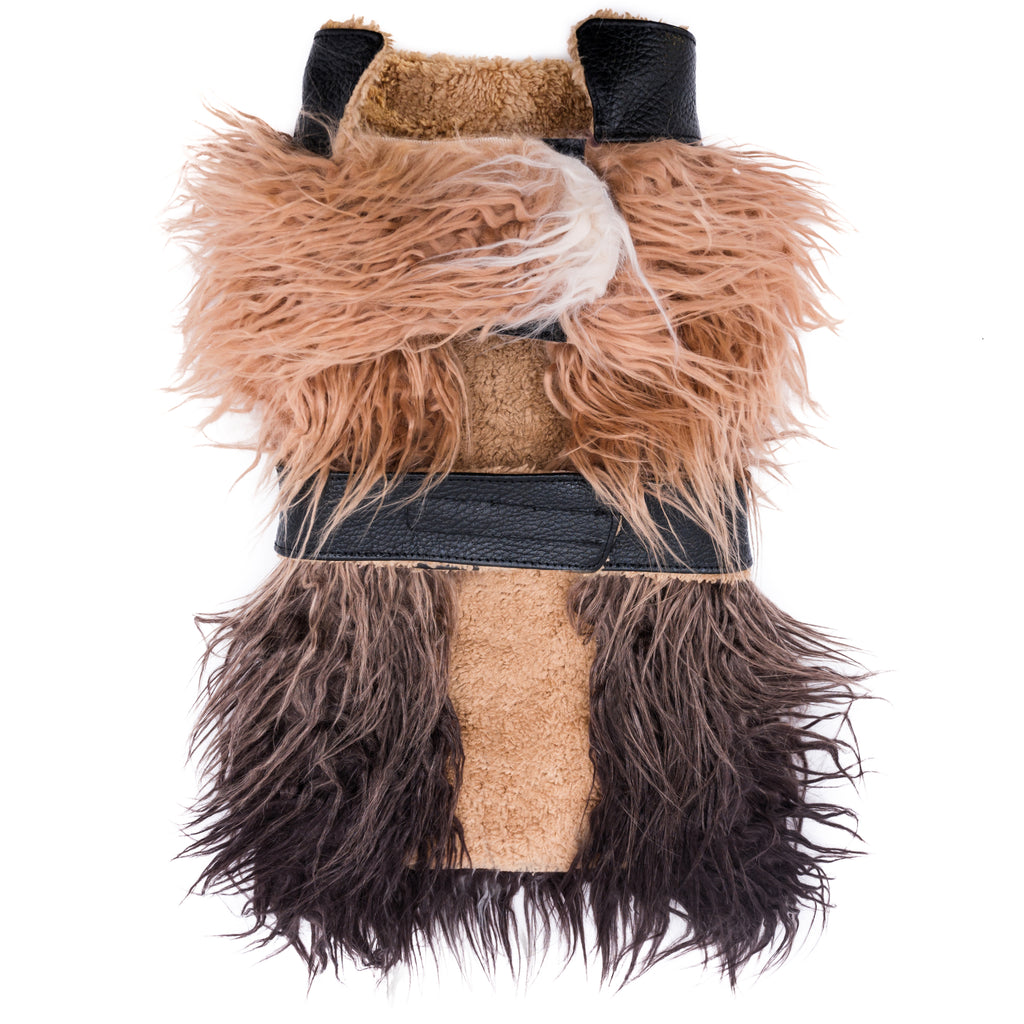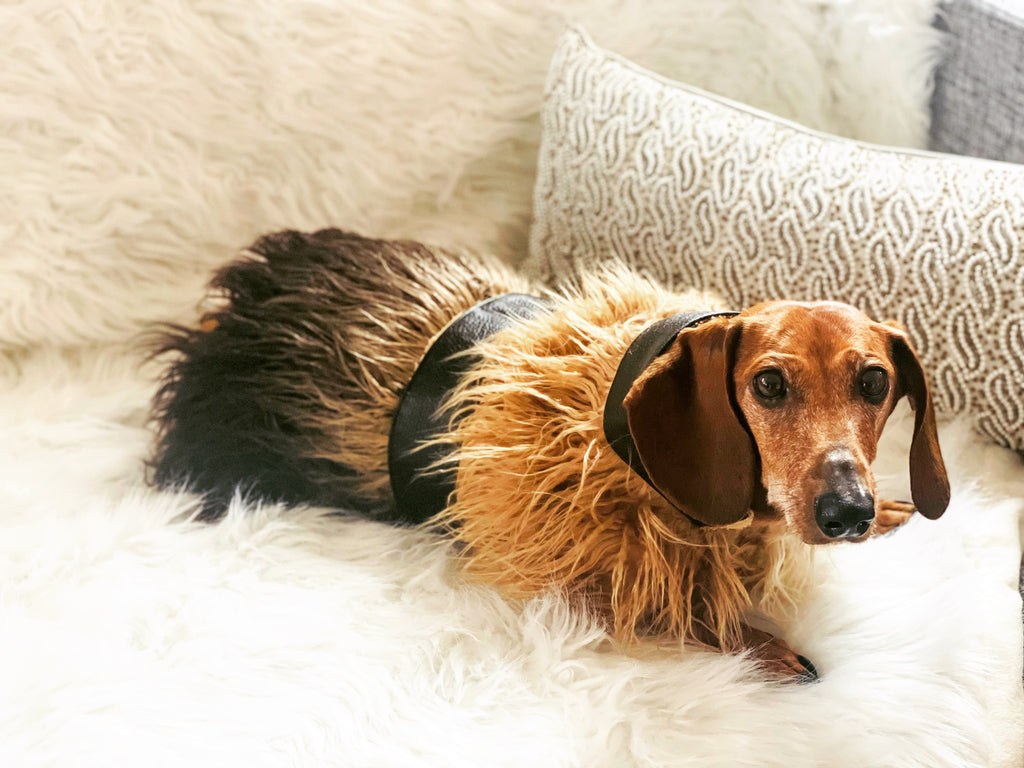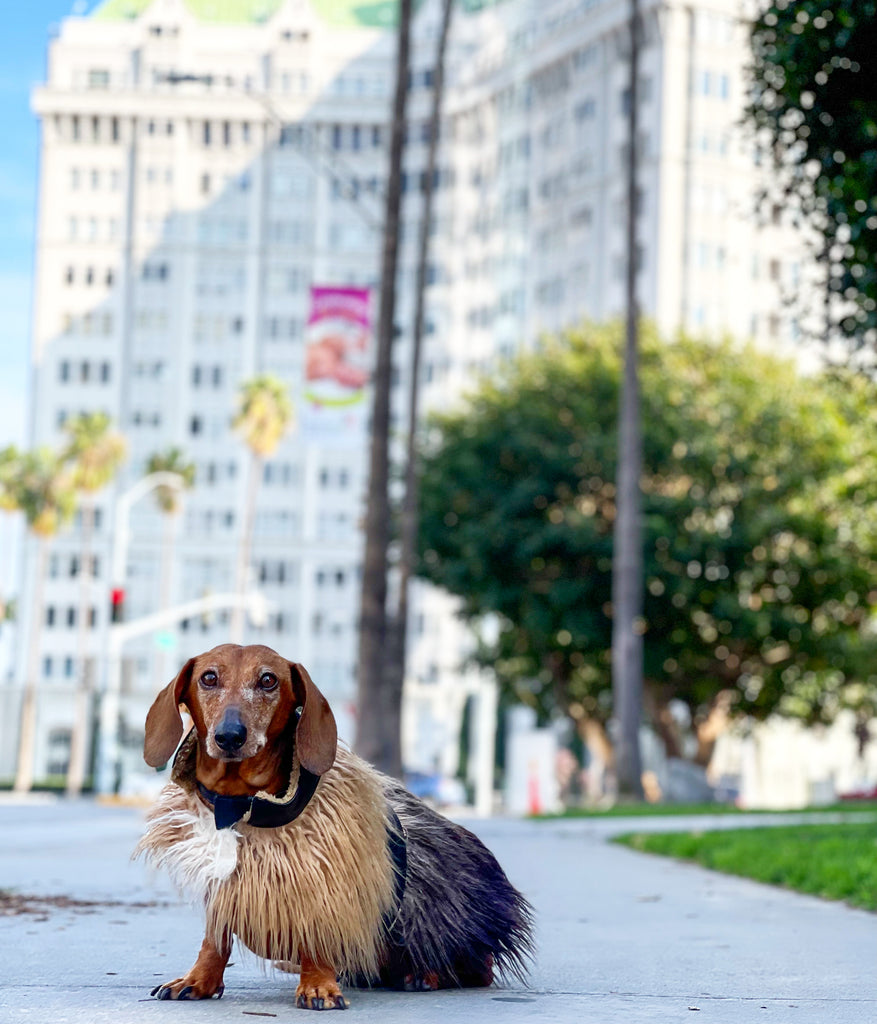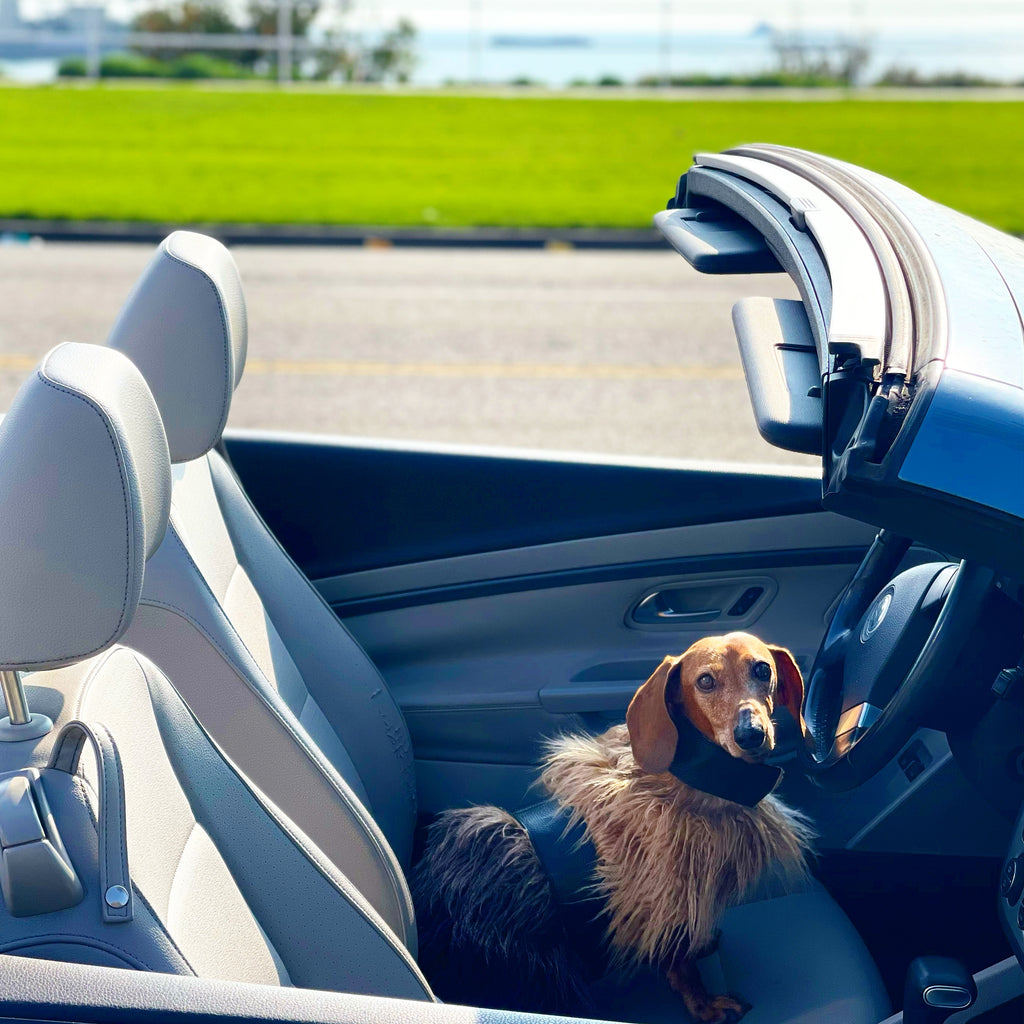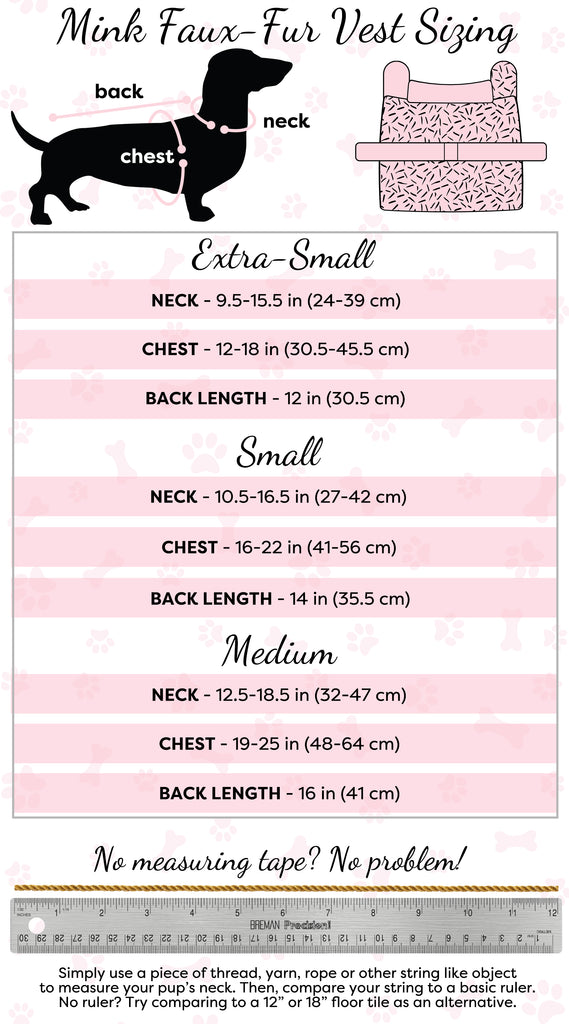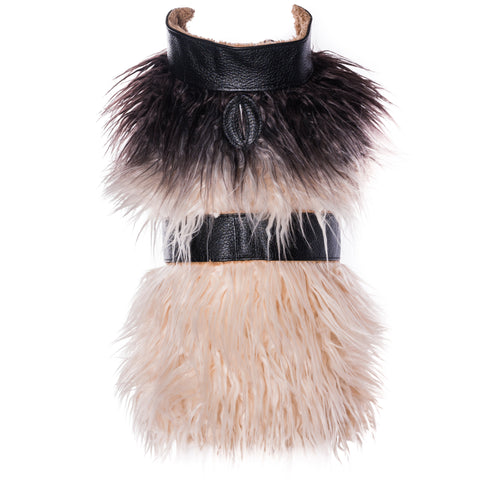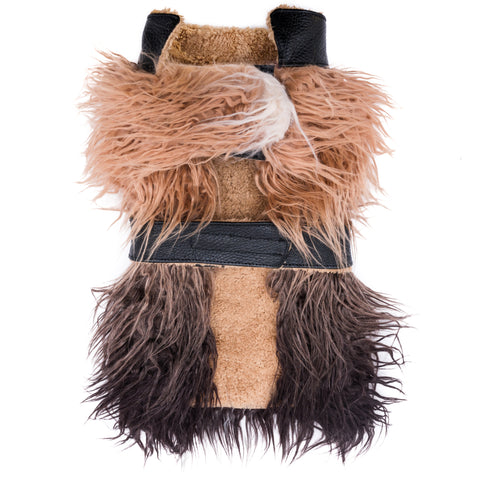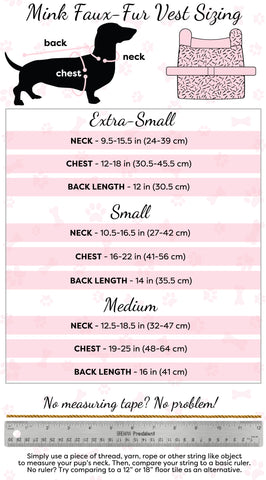 Make a fashion statement!
Description
HANDMADE IN EUROPE – PoisePup only sources from elite manufacturers around the world. Our products are carefully handmade in Europe using materials with the highest quality standards. Made of mink faux-fur, genuine full-grain leather and fleece interior, this gorgeous mink faux-fur vest has two adjustable velcros on fleece and genuine leather straps to ensure a comfortable and perfect fit.

UNIQUE IN COLOR - Each mink faux-fur vest is beautifully unique in the same scheme of black, brown and/or cream color upon availability, so each pup stands out from the crowd. We do not make any exchanges or returns due to preference in color.

BEAUTIFUL & STYLISH DESIGN – Each mink faux-fur vest has been beautifully designed with meticulous attention to detail and crafting, adding a sophisticated and elegant look. Insert one of our collars into the overture the mink faux-fur and genuine leather vest offers on the back and get ready for some attention!

MADE FOR COMFORT – With the high-quality full grain leather and fleece, our mink faux-fur vests are the softest and most comfortable on your pups.

MATCHING COLLAR, LEASH & WASTE BAG HOLDER – To make this mink faux-fur vest really pop, we recommend the matching PoisePup collar, leash and waste bag holder. Made from the same quality leather and finish, they look gorgeous independently or as a

set.

 
Care Instructions
Dry clean only!
Shipping & Returns
Check out our shipping options
here.
Sizing
XS:
Neck: 24-39 cm / 9.5-15.5 in
Chest: 30.5-45.5 cm / 12-18 in
Back Length: 30.5 cm / 12 in
SMALL:
Neck: 27-42 cm / 10.5-16.5 in
Chest: 41-56 cm/ 16-22 in
Back Length: 35.5 cm / 14 in
MEDIUM:
Neck: 32-47 cm/ 12.5-18.5 in
Chest: 48-64 cm / 19-25 in
Back Length: 41 cm / 16 in
GET AN INSTANT 15% OFF FOR YOUR PURCHASE!
Just sign up to our Newsletter.