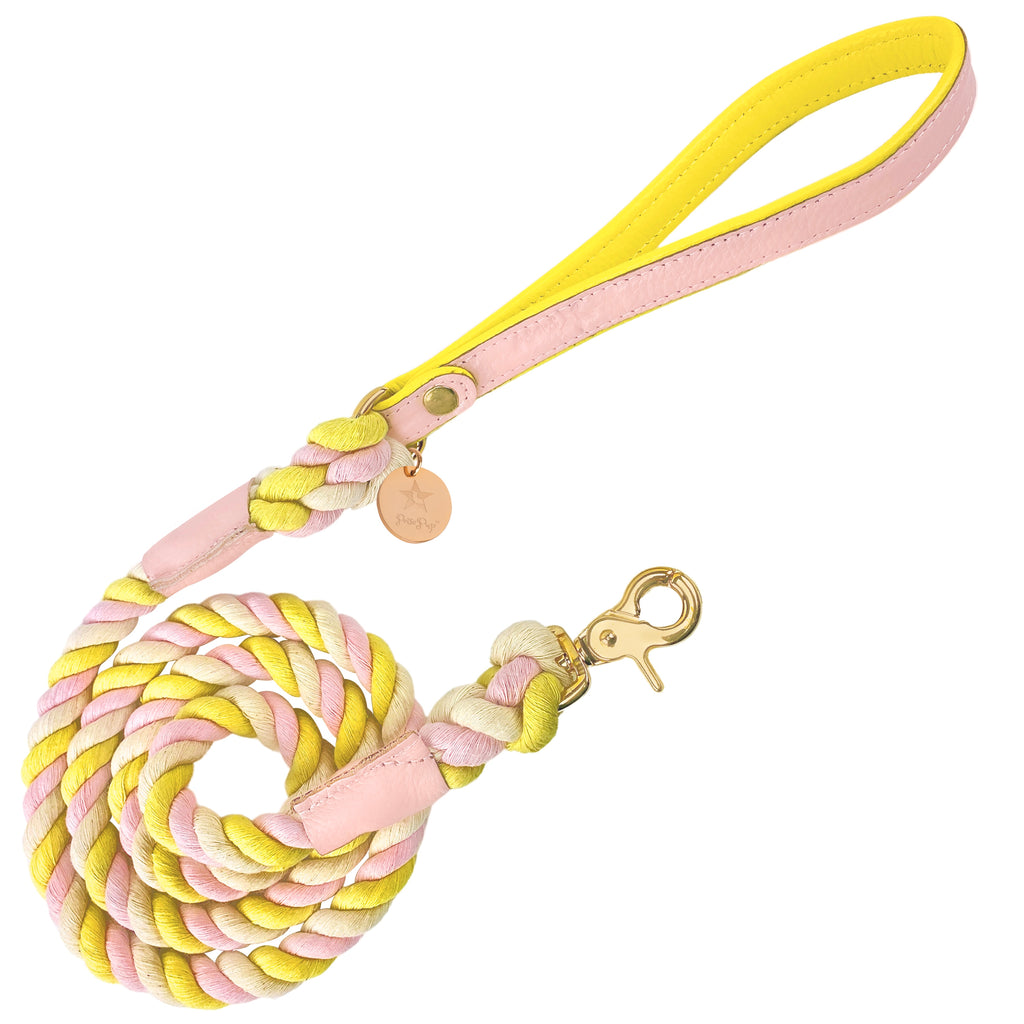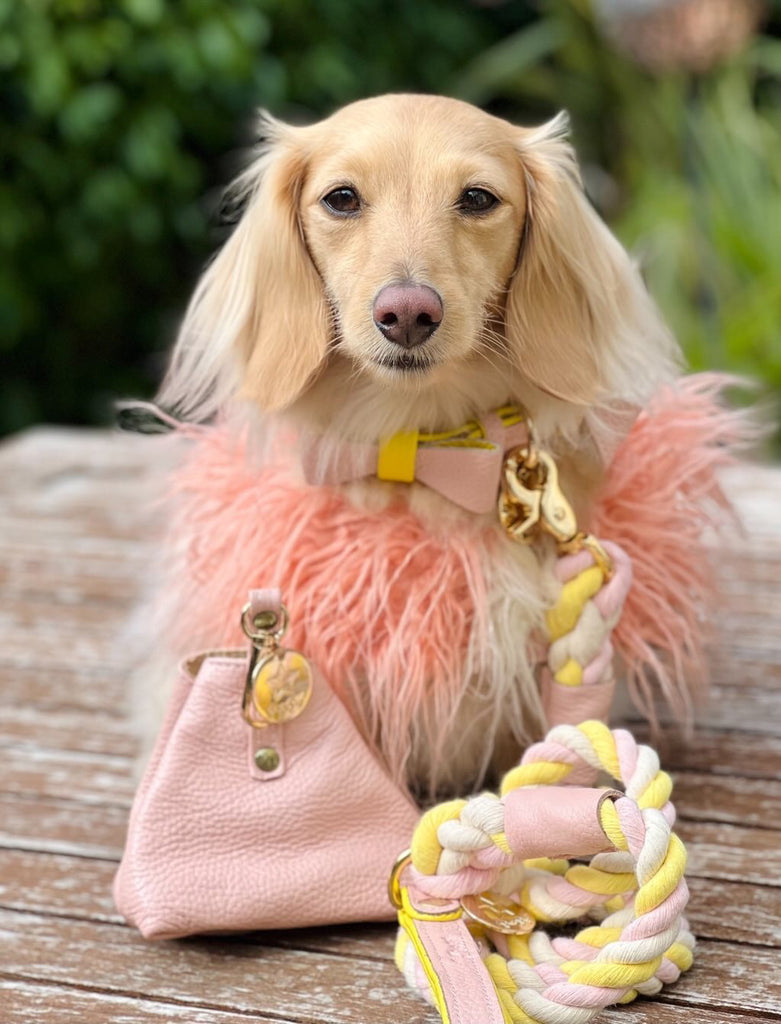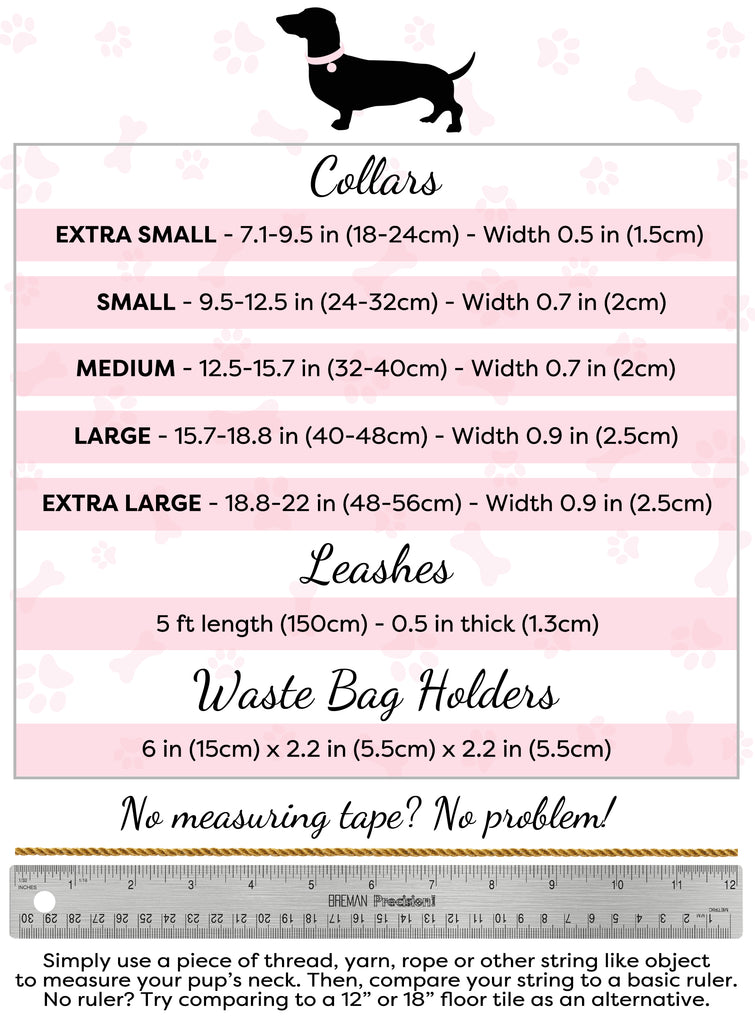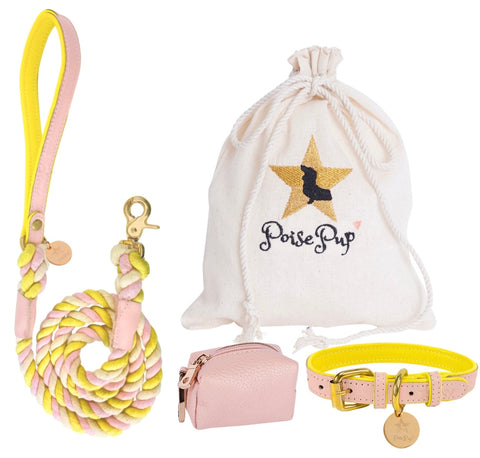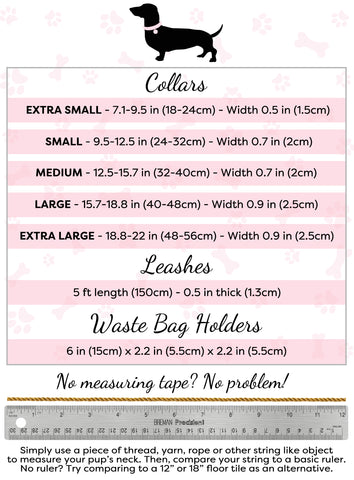 Walk in style with the best looking ROPE LEASH!
Description
HANDMADE IN EUROPE – PoisePup only sources from elite manufacturers around the world. Our products are carefully handmade in Europe using materials with the highest quality standards.
DURABLE & STRONG - Our 100% natural cotton rope Leashes with leather handle and trim are perfectly constructed and durable for any outdoor activities with your dog, such as walking, hiking and running. Our strong premium grade hardware finish allows your pet to be properly secured.
BEAUTIFUL & STYLISH DESIGN – Each leash has been beautifully designed with meticulous attention to detail and crafting, adding a sophisticated look, perfect for men or women.
MADE FOR COMFORT – With the high-quality full grain padded leather handle, our leashes are the softest and most comfortable on your wrist and hand.
MATCHING COLLAR & WASTE BAG HOLDER AVAILABLE – To make this leash really pop, we recommend the matching PoisePup collar and waste bag holder. Made from the same materials and finish, they look gorgeous independently or as a BUNDLE.
Care Instructions
Rope: Wipe clean with a damp cloth using a lather of any mild soap with lukewarm water and dry with a clean, soft cloth.
Leather:
Use leather conditioner or cream every 6-12 months.
Shipping & Returns
Check out our shipping options
here.
Sizing
5 FT (150cm) LEASH FOR EASY CONTROL – Our lightweight designer rope Leash is ½" (1.3cm) thick and 5 feet (150cm) in length to best keep your dog close to your side and training to heel small, medium and large breeds.
GET AN INSTANT 15% OFF FOR YOUR PURCHASE!
Just sign up to our Newsletter at our Home page.