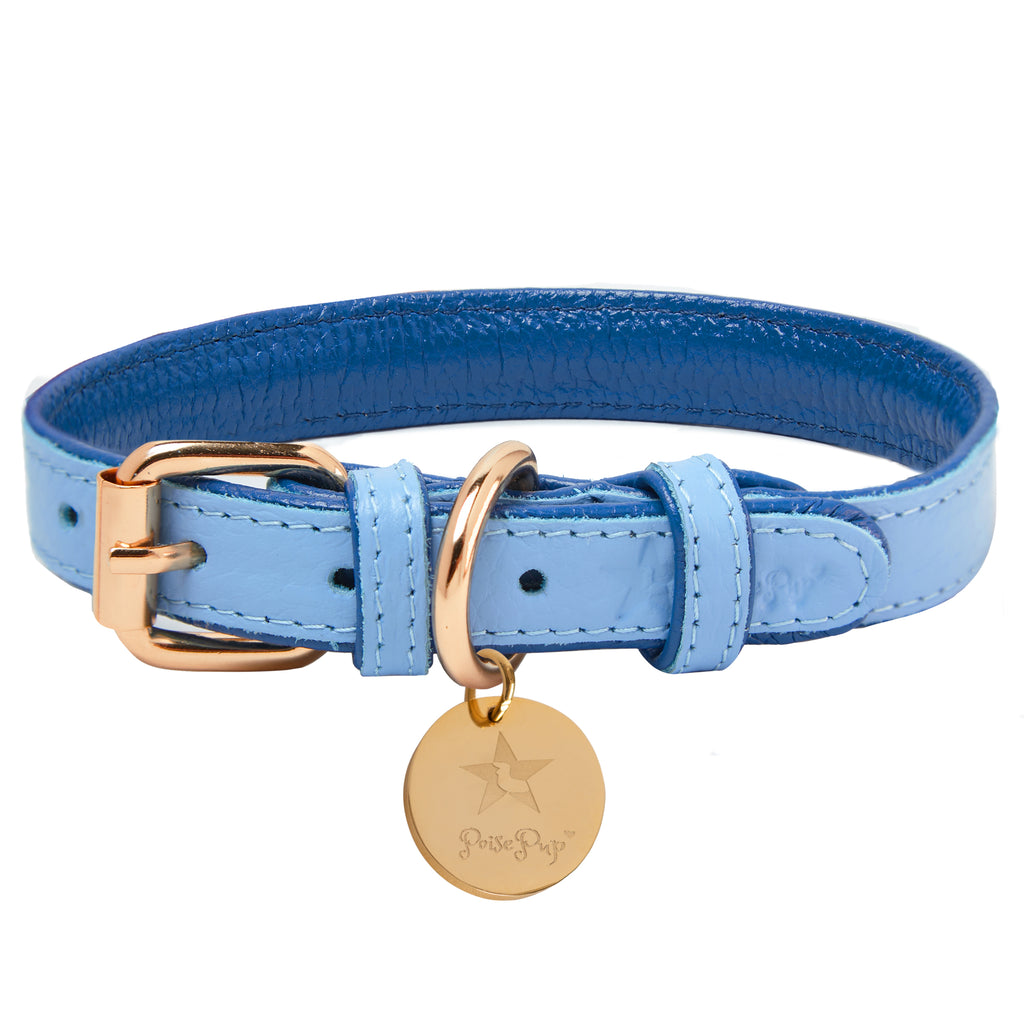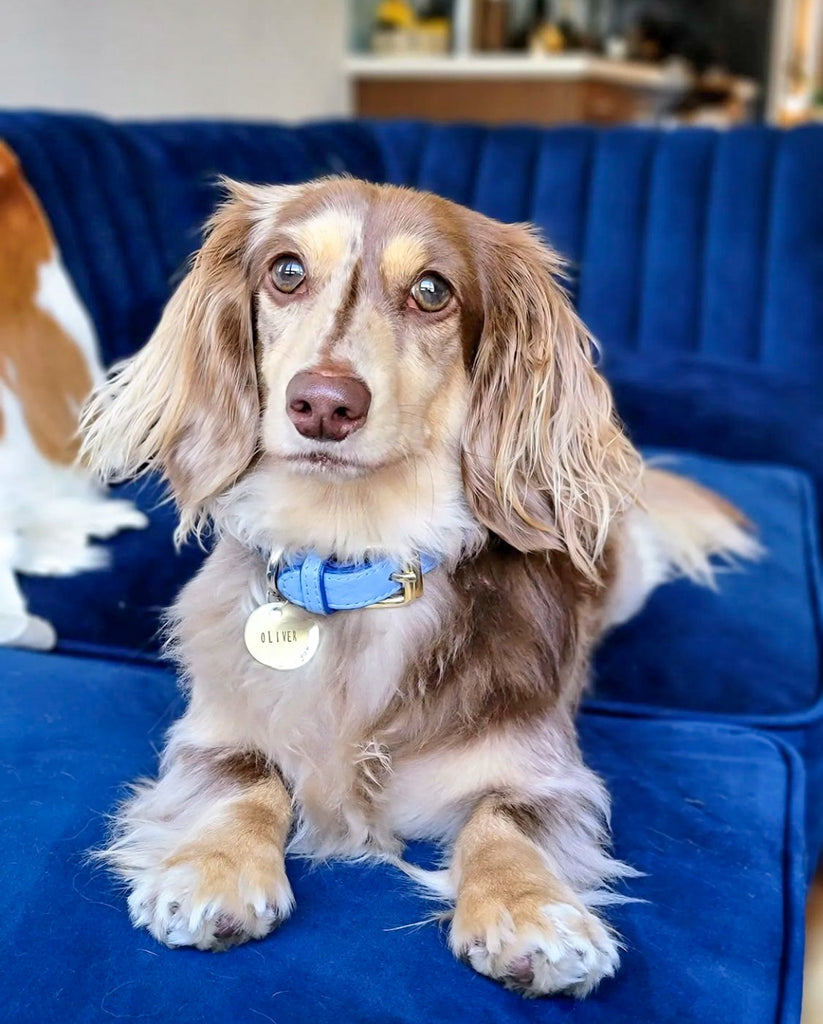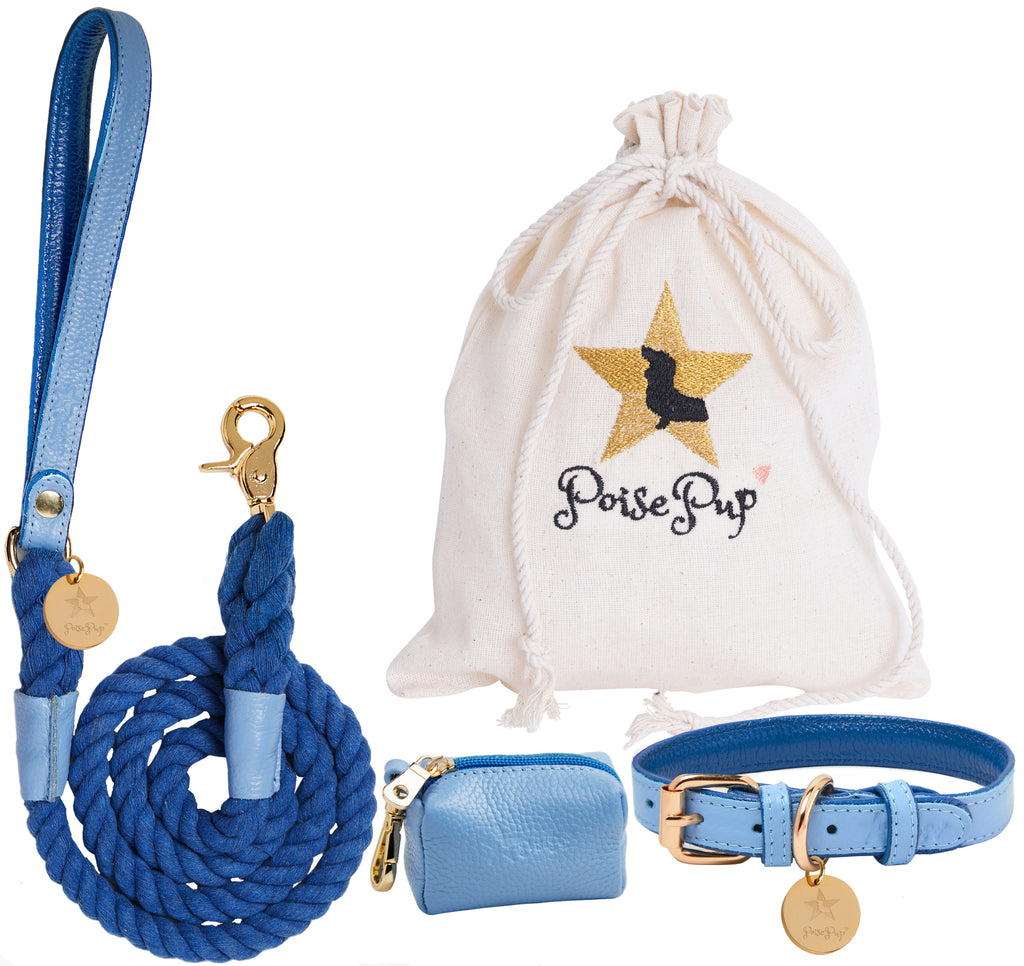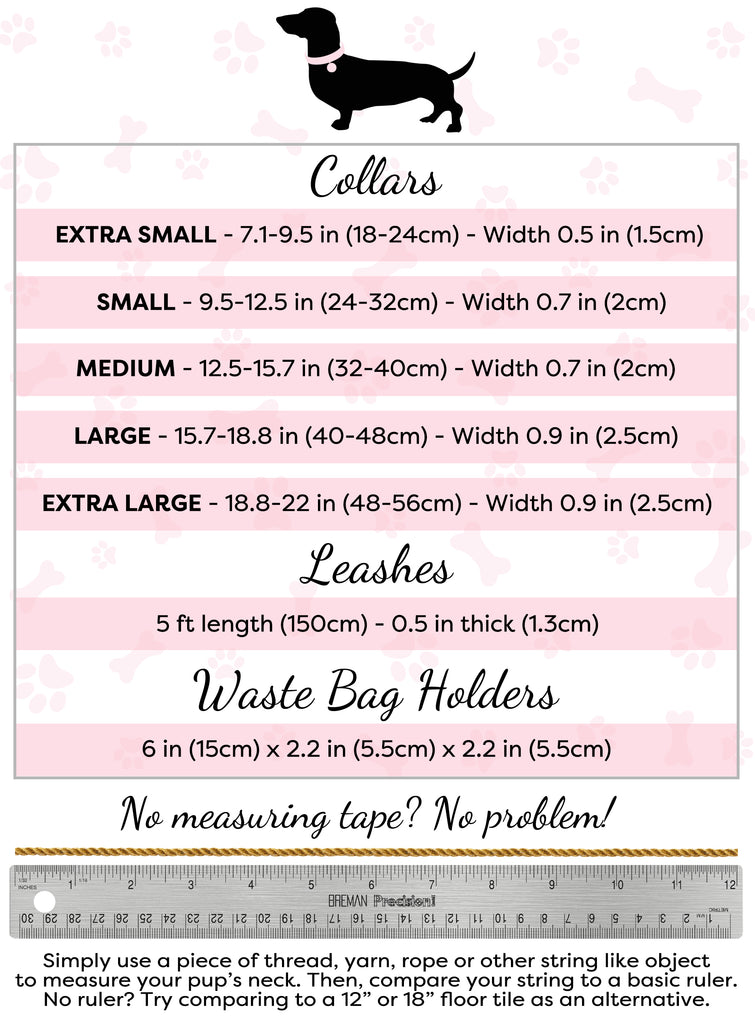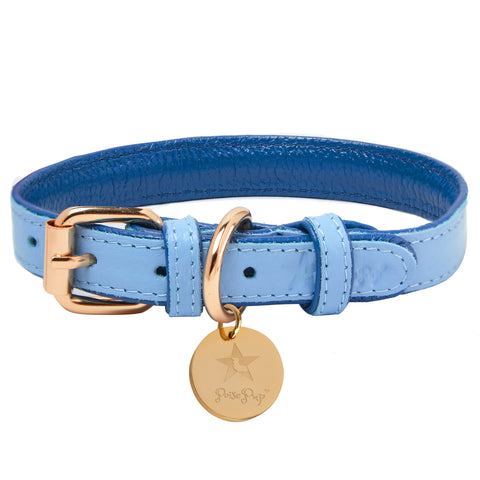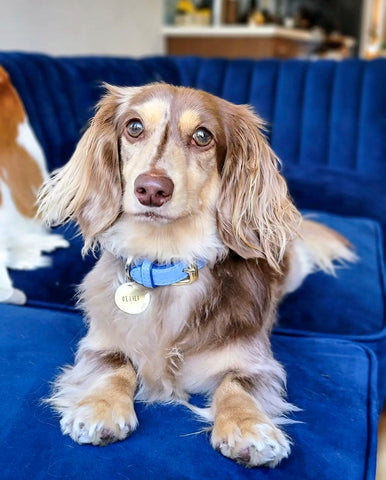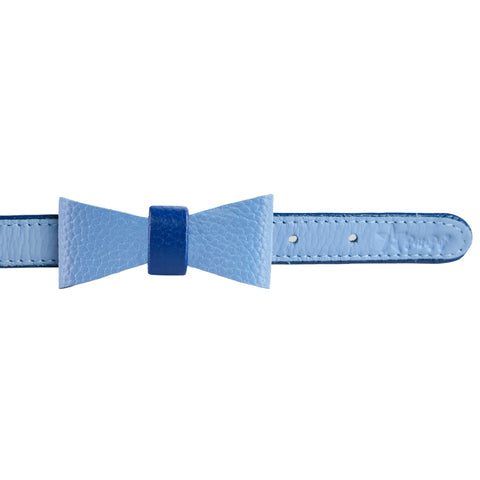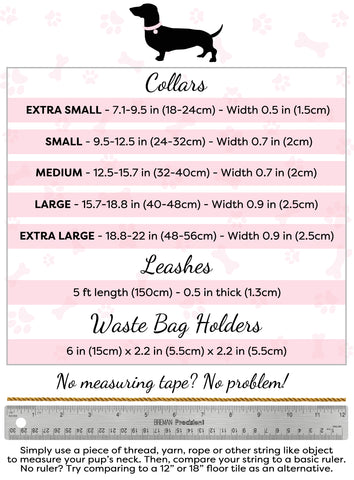 Luxury around your Pup's neck!
Description
BEAUTIFUL TWO-TONE COLOR - BABY BLUE WITH SAXE BLUE PADDING - Your dog will stand out from the pack with this one of a kind designer dog collar.
WE ARE DEDICATED TO QUALITY, EVERY COLLAR IS HANDMADE AND HAND STITCHED - The inside of collar is softly padded with wool and protects your dog's neck from rubbing and irritation.
EASY LEASH ATTACHMENT WITH STURDY D-RING ON TOP OF COLLAR - Easy is Always Better, Right? Great walking or training collar with the added comfort of the soft inside padding.
HANDCRAFTED FROM HIGH QUALITY GENUINE LEATHER: Made of very durable, strong yet soft solid European leather.
MATCHING LEASH & WASTE BAG HOLDER AVAILABLE – To make this designer collar really pop, we recommend the matching PoisePup leash and waste bag holder. Made from the highest quality materials and finish, they look gorgeous independently or as a BUNDLE.
Care Instructions
Use leather conditioner or cream every 6-12 months.
Shipping & Returns
Check out our shipping options
here.
Sizing
S-

 
10.2-12.5 in (26-32cm) - Width 0.7 in (2cm)
M-

 
12.5-15.7 in (32-40cm) - Width 0.7 in (2cm)
L-

 
15.7-18.8 in (40-48cm) - Width 0.9 in (2.5cm)
XL-

 
18.8-22 in (48-56cm) - Width 0.9 in (2.5cm)
GET AN INSTANT 15% OFF FOR YOUR PURCHASE!
Just sign up to our Newsletter.